T.1883.1411:
research & installation in collaboration with Rachel Refael, Borderland, design studio w/Ephraim Joris, 2019
group show Borderland, Rotterdam, 2019.


P
ublished in the MIARD archive

.
In contemporary times, memory has become part of the world's collective culture institutionally produced by the curation of the past. In the past, written history has provided a stable, unquestionable, representation of our historical narrative. This stability has disintegrated. Within the pillars of academic and educational institutions, memories are now subject to contemporary practices of reinterpretation as a means of negotiating their colonial past. Through the process of curation, the system produces knowledge as a single chronological timeline perceived as objective truth.
T.1883.1411 is an acknowledgement of the truancy within the curatorial work of institutions; with an emphasis on the problematic nature of ethnographic museums. By veiling the objects, or omitting them from their purposeful place, museums reject the meaning and the tactile nature of the relics in them.
This project presents an archived meta-object by its absence. Hence, taking on a post-structural approach to the duality within museums while dealing with their colonial past as well as their violent nature. By introducing the black mirror , T.1883.1411 gives a glimpse of the "archive" without letting the viewer approach it. Due to the concrete mass floating on top of the black mirror, it dissociates itself from romanticizing the notion of the curated intellect of the art and historical institutions. The final element is a point cloud of the meta-relic floating, dispersing, on the concrete cube; by that, representing the active absence of archival knowledge both in the digital and the physical world.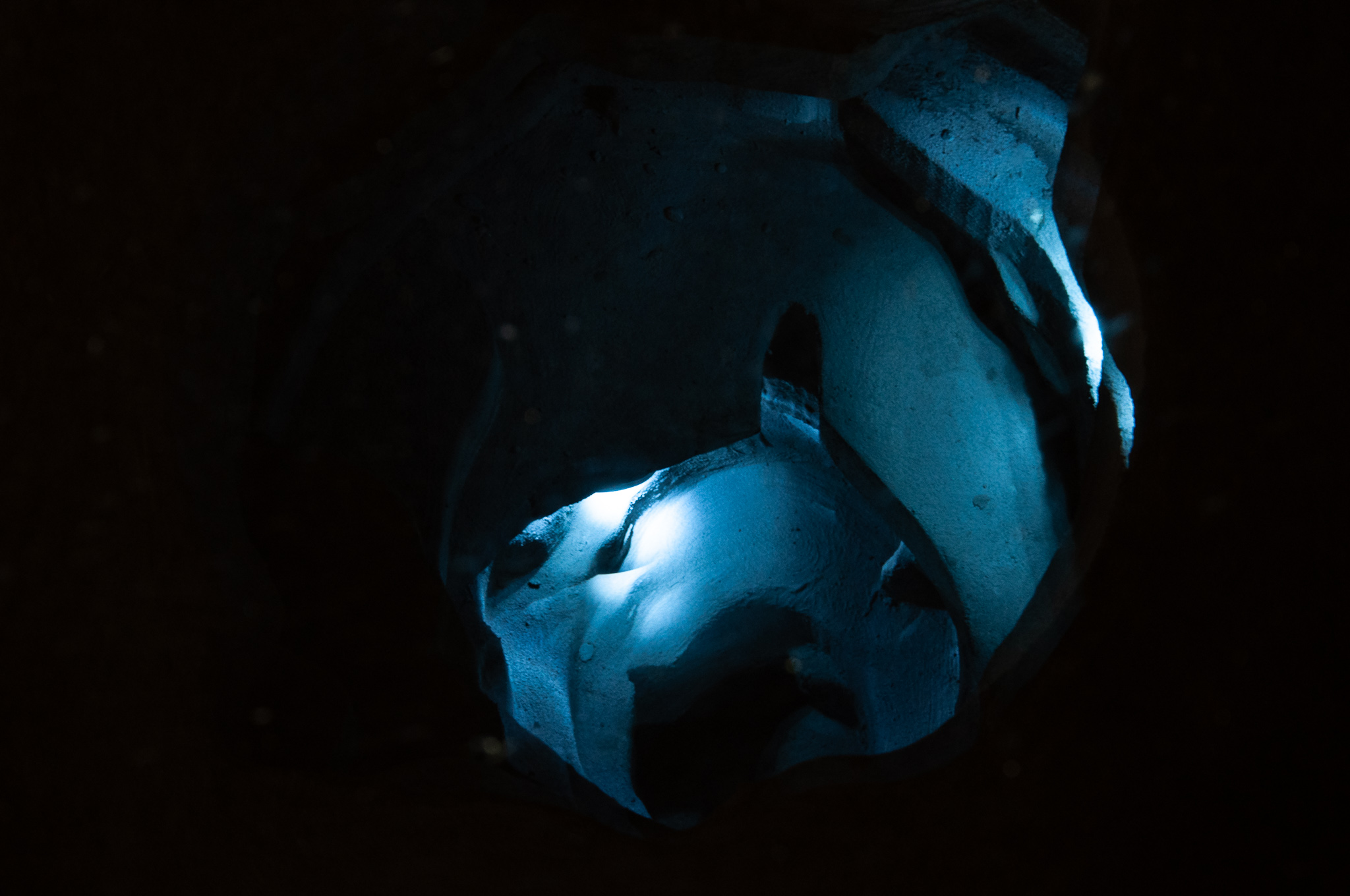 all photos by Magda Wierzbicka