Chair 6683:
research & design in collaboration with Tjaša Mužina, studio w/Barbara Prinčič, 2017
exhibited at Furniture Fair Ljubljana
Chair 6683 stems from doubting traditional production methods and exploring waste materials. It is constructed from discarded materials through the principles of upcycling. Its main materials are discarded seatbelts, which are woven around the base of the frame of the chair. With material choices in mind, Chair 6683 reuses waste, consequently extendeing the life of the material. One chair is made of approximately 5 seat belts, which results in around 8 meters of material.
Yearly around 8 million cars are recycled in Europe. 80-90% of all vehicle materials can be recycled, while 10 - 20% are non-recyclable materials. Annualy around 3500 tonnes of seatbelts are discarted in Europe alone. Seat belts are made of polyester fibers in which the tensile strength can withstand up to three tonnes. Damaged seatbelts can no longer be used in cars, due to mechanical damage. Nevertheless, the material still remains strong and durable, making it ideal for alternate use.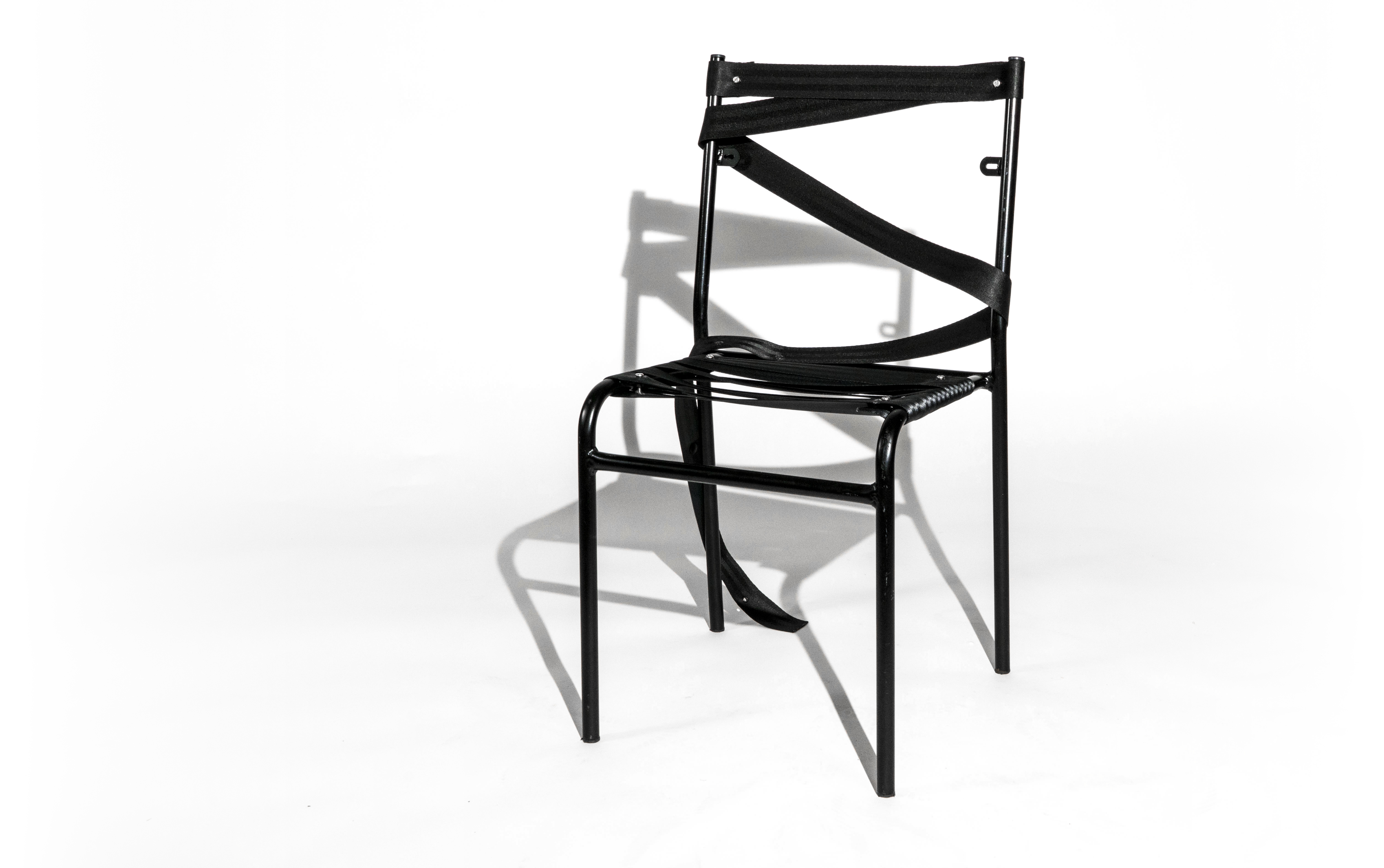 photos by Seastjan Hočevar